Education
Trending
Teacher Unions walkout on government during negotiations.
There seems to be no end to the ongoing strike embarked on by all pre-tertiary institutions in Ghana. The teachers insist on the government paying them the cost of living allowance. The government today met the 4 main unions embarking on the strike action in a bid to resolve issues. But the meeting ended without achieving anything. The teachers walked out of the meeting because the government was insisting on them calling off the strike before they can begin any negotiation.
But the unions would not agree and had to leave the meeting. NAGRAT walked out first followed by GNAT and the others. Their representatives said the government was betraying their trust. Thomas Musah who was representing GNAT said "I think that what has happened today is very unfortunate. What we can say now is that our negotiation has come inconclusively and we are still on strike".
Read More: How to apply for a student loan in Ghana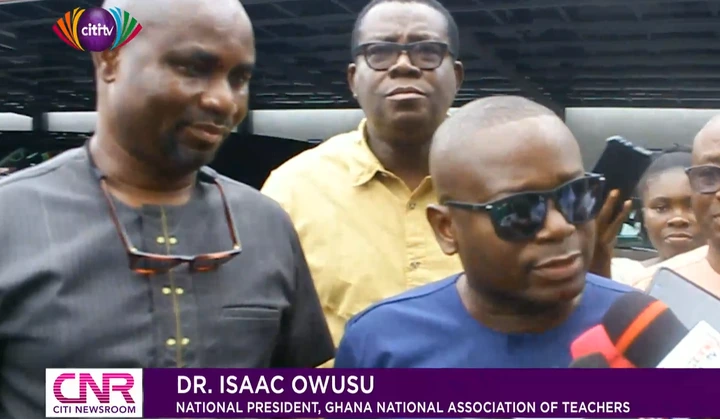 Mr. Angel Carbonou who is the president of NAGRAT said "They are indicating and asking us to call off our strike before negotiations begin. So all it means is that the government side is not ready to continue negotiation unless the teacher unions call off the strike. They have held all organized labor unions hostage and this is a betrayal of trust because the understanding we had was that organized labor has been convened for us to find a solution to the issue of COLA. Right now, since we are undesirable, we think that before they even walk us out of the meeting, we are walking out of the meetings ourselves".
Government must find an amicable solution to the problem rather than taking an entrenched position. At the end of the day, it is the school children that are suffering especially those preparing for their final exams.